Unlimited Choices For Travel Fun!
Your Private Camping Membership with Vista Resorts includes the use of Coast-To-Coast and Resort Parks International. These affiliates offer camping destinations as well as world-wide travel, tours, activities, condos, hotels and more. Here are some of our favorites.
Emerald Cove Resort, California
Located conveniently for travelers in the Arizona and Southern California areas, Emerald Cove Resort sits on the California side of the Colorado River and boasts over 800 full hook-up campsites, many of which overlook the river's private white sandy beaches. The resort offers a bountiful list of water activities for children and families. The facilities include two swimming pools, a pool bar and grill, showers and laundry for your convenience. The River Rats Kids Club is the place to drop off the kids for a day of fun with supervised activities. The resort offers activities including golfing, boating, fishing, and other water sports as well as seasonal festivities.
Ponderosa Falls RV Resort, Washington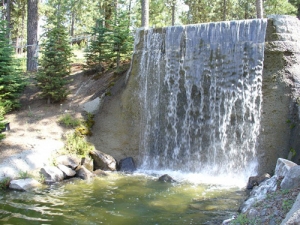 Enjoy a property in the Pacific Northwest!  Ponderosa Falls RV Resort offers great outdoor fun, 24 hour-gated security, and planned activities.  In the Spokane, WA area, the park exemplifies the fun outdoor lifestyle of the Pacific Northwest.  Open year round, it features a delightful heated indoor pool, a spa, workout room and community fire pit, themed mini golf, a kiddie's lagoon, sports court for the athletic, wi-fi for those who like to stay connected, and a craft area for kids.  Besides the 156 full hookup sites we offer cabins and bungalows as well, for plenty of fun for the whole family.
Lake Tahoe Resort, Nevada
Winter sports enthusiasts and summer travelers alike will enjoy the beauty and many activity options of the Lake Tahoe area.  Lake Tahoe Resort Hotel, a gorgeous location in South Lake Tahoe, is only moments from world-class skiing, dining, ice-skating, golf, shopping, hiking, biking, entertainment, and lake activities.  Our stylish Lake Tahoe accommodations are perfect for families, corporate retreats, social functions, groups, Lake Tahoe weddings, or an adventure vacation. Every reservation at Lake Tahoe Resort includes a comfortable two-room suite, free breakfast buffet, and nightly happy hour. Discover this and many other outstanding Lake Tahoe lodging resort destinations today.
Tahiti Village Resort & Spa – Nevada
For those whose adventures take place in the Vegas area, one wonderful option to try is Tahiti Village Resort & Spa, an island-inspired oasis, near the famous Las Vegas Strip. Enjoy the comforts of home on your vacation as well as many amenities including a spa, a well-equipped fitness center, a Tahitian themed pool area with sand beach entrance, and a renowned relaxing Lazy River with cascading waterfall features as well as an activities center, a concierge, a store and a fine restaurant and bar.
Kahana Village – Maui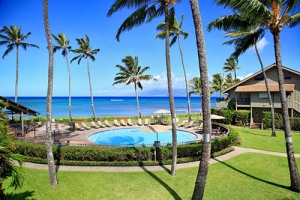 Tropical vacation anyone? Sign me up!  Enjoy wonderful accommodations in a luxurious paradise locale such as Hawaii.  Kahana Village is one of the most beautiful oceanfront vacation condo properties on Maui.  Sitting on over three tropically landscaped acres, guests will be delighted.  The beachfront condos all have spectacular ocean views; some units are practically on the beach with uninterrupted vistas. Units feature fully equipped kitchens, entertainment centers, daily gift baskets with local coffee, bottled water and body-care supplies, Mai-Tai Parties on Wednesdays with live Hawaiian music, beach access, pool and Jacuzzi, barbecues, outdoor lounging and dining, maid service and local newspaper deliveries.
Luxury Glamping
Are you adventurous? Think staying in a yurt, tree-house, houseboat or cottage sounds like fun? Have we got the accommodations for you to enjoy.  In Northern California, discover luxury glamping with yurts, a nest in the trees with absolutely breathtaking views of the Pacific Ocean. In Hawaii, stay at a flower farm which has 3 tree-houses, with spectacular views of the ocean, built into the jungle treetops.
Houseboats, Cabins, Condos and More!
Houseboats, cabins, cottages and luxury condos round out the list of alternative types of accommodations available through Vista Resorts!
Why Wait?
Contact us now to learn more and start taking advantage of all the benefits of Private Camping.   Call 800-880-8039.