Camp Now through March 1, 2023
During the late Fall and early Winter months, we often have extra campsites that go unused by our members. For the first time, we're now making those extra spots available to the public for tent and RV camping, as well as cabin rentals.
If you've always wanted to enjoy our upscale resorts and all the amenities we offer, call now to book your spot. Reservations can be made weekdays between 10am and 4pm by calling 530-795-4133. Or, click to our Reservation Request form and request your reservation online.
About Our Resorts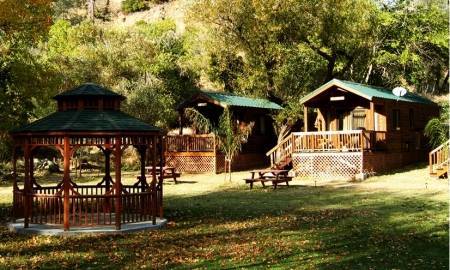 Canyon Creek Resort is located at Lake Berryessa in Winters, a convenient drive from Northern and Central California.
Delta Shores Resort and Marina sits along the bank of the Sacramento River in Isleton. It's a prime location for fishing and boating, and the resort has its own 23-slip marina and boat dock.
Both of our premier-class resorts have beautiful grounds, loads of amenities, 24-hour security, and lots of family-oriented activities. There are also lots of Local Attractions in the area that you won't want to miss.
Click to learn more about Canyon Creek Resort and Delta Shores Resort & Marina.
Rates & Reservations
Call 530-795-4133
Tent and RV campsites plus Cabin rentals are available at both Canyon Creek Resort and Delta Shores Resort & Marina. Rates are:
> Tent Sites: $40/night
> RV Sites: $125/night
> Cabin Rentals: $149/night
For TENT or RENTAL reservations, call 530-795-4133.
Click For More Information and to make an online RV Site reservation request.